6 Lessons I Wish I'd Known When I Started Investing in Real Estate
by Brian
In the beginning, I was afraid. Later, I was greedy and reckless.
Neither worked out for me very well.
I spent my first few years in the real estate industry helping other investors get financing to renovate old homes. I was in my late 20s and wanted to get involved, but wasn't quite "ready" emotionally.
Then I bought my first buy-and-hold deal, and it worked out pretty well. After that, I became a vacuum cleaner, sucking up every deal I could find.
I lost a boatload of money. Some of these bad deals still cost me to this day.
I wish I had a time machine, so I could go back and slap some sense into my younger self. Here are the seven lessons I'd use my time machine to teach myself. Learn from my mistakes, so you don't have to suffer the results like I did!
6 Lessons I Wish I'd Known When I Started Investing in Real Estate
1. Learn how to forecast cash flow accurately.
The first lesson of cash flow is that it's a long-term average, not what happens in a "typical" month.
Cash flow works like this: For nine months, you'll be sitting pretty, banking the (hopefully wide) margin between your rent and your mortgage. Then you'll be slapped with a $3,000 furnace repair.
Or your tenants will decide to stop paying. Or they'll sue you because the neighbor's dog looked at them funny. Or whatever.
Novice landlords say to themselves, "What bad luck! Oh well, this was a freak one-time expense, next year will be better!" Which is, of course, bull$%#t.
By contrast, experienced landlords say to themselves, "Good thing I budgeted for these expenses in my cash flow calculations."
You need to include repairs, maintenance, CapEx, vacancy rate, property management fees, accounting costs, administrative costs, property taxes, insurance, HOA fees (if applicable), and maybe even your shrink's bill.
Sound like it's difficult to find deals that will still cash flow properly after all those expenses? It is! Finding good deals is work—they're not just strewn all over the MLS.
But if you learn to forecast these expenses accurately and you only invest in properties that still cash flow well, you are virtually guaranteed to make money. If you get cash flow forecasting wrong, prepare to lose money. The good news is that it's not hard to get right, once you know what questions to ask.
2. The perfect deal is a myth; look for a good deal.
New investors sometimes wind themselves up looking for the "perfect" deal. It doesn't exist.
In personal development circles, there's an adage that "perfect is the enemy of progress." It's true: If you refuse to act until conditions are "perfect," you'll never act. No, today's housing markets are not as advantageous to buyers as housing markets six years ago. Get over it. That market is gone, and this is the market available to you now.
This is not to say you should buy indiscriminately. Quite the opposite—set targets for ROI and for cash flow, and commit to yourself that you will not buy any properties that don't meet those standards.
Choose a few neighborhoods to target with care, and then focus on finding good deals within those neighborhoods. Don't be afraid to negotiate hard to drop a property's price to meet your standards.
Most importantly, keep at it. There are good deals out there, finding them is just a matter of tenacity.
3. After purchasing, properties' ROI comes from strong management.
You can score a great deal on a property and then still lose a boatload of money on it. How? Bad property management.
When you buy a property, you've forecasted its cash flow, but those forecasts are purely theoretical. They exist only on paper.
In the real world, you'll earn either higher or lower returns than these forecasts, based on how well the properties are managed.
How well do you retain good tenants? Does your preventative maintenance extend the lifespans of your mechanical systems? How well do you add value to remain competitive with other nearby properties?
Your returns on rental properties will be based on two things: whether you bought a good deal initially and whether you manage the property effectively. Success depends on doing both right.
The best acquisition in the world will lose money if you lease to a deadbeat who doesn't pay the rent and then fights you in rent court. Invest time and effort in tenant screening and tenant retention when you're first starting out—these are the backbone of good property management.
4. Focus on the fundamentals (and forget the rest!).
When you're a multimillionaire, you can worry about protecting your assets with legal entities or trusts. When you're starting out, focus on accruing assets that are actually worth protecting.
And don't get me started on all the armchair economists who go on about trying to time the market. If housing experts and real economists with actual PhDs behind their names can't accurately predict market timing, you can't.
Forget all that nonsense.
In the beginning, there are only two things new investors should focus on: finding good deals and managing them effectively. If that sounds oversimplified, it's because both of those tasks involve plenty of sub-skills to master.
Learn how to accurately forecast cash flow. Identify good target neighborhoods for rental investments. Find a good real estate agent who specializes in working with investors in those neighborhoods or even a team of agents. Pursue off-market deals. Network with banker.
Screen the living heck out of your rental applicants. Manage your properties proactively. Develop trust and respect with your renters.
In other words, focus on the fundamentals: finding good deals and managing them well.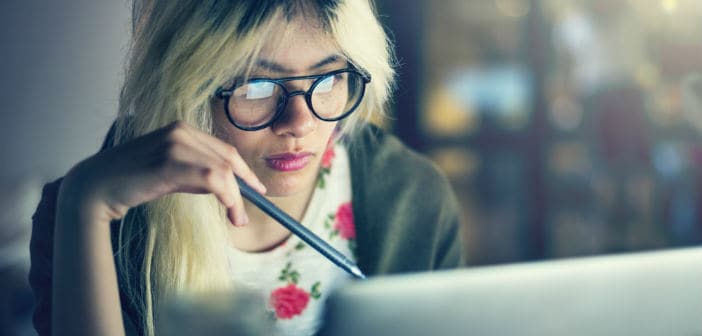 5. Leave the slums to the slumlords.
I've known people to make money in super low-end real estate. But it's a complex and challenging niche, and it's not for new investors—or most experienced investors, for that matter.
The numbers are tempting. They look great on paper: a RM90,000 house that rents for $1,200; what could go wrong!?
A lot.
Many of them are in bad neighborhoods. I've regretted those investments for over a decade. I could tell you horror stories about "professional tenants," recurring break-ins, junkies using my vacant properties as crack houses, and local lowlifes breaking apart my air conditioning condensers to steal the copper—yes, even after I installed giant steel cages over them.
Or I could try to demonstrate how landlords in these neighborhoods are always in the wrong, in the eyes of the ever-indignant public. Out of one corner of activists' mouths, they decry that there's not enough affordable housing, then out of the other they yell "slumlord!" and scream for ever-stricter regulations against the landlords who actually provide that affordable housing.
Very low-end housing is a losing proposition economically and politically. Here's a simple rule for new investors: Don't invest in neighborhoods where you wouldn't want to live.
6. You do need a cash reserve, but it doesn't need to be a fortune.
Landlords need to keep a cash reserve. For that matter, all responsible adults need a cash reserve.
What happens when that RM3,000 furnace bill comes along? What happens when your tenant loses their job and stops paying rent? Or for that matter, when you lose your job?
Many personal finance experts recommend keeping an emergency fund of six months' worth of expenses in cash. But for the average Malaysian, that's somewhere around RM15,000.
That amount is ridiculous to keep in cash. It's wasteful; cash loses 1-4%/year to inflation.
You should strive for a few thousand dollars in a cash reserve for emergencies. And landlords should keep an account where all those repairs, vacancy rate, and other expenses we talked about earlier can pile up for when they're needed.
But keeping more than a few thousand dollars in cash is poor financial management. Instead, keep a few credit cards with no balance, and keep a few conservative, stable investments that you can liquidate quickly if needed. Money market accounts are a boring and low-yield example, but there are also mutual funds that are conservative enough to fit the bill.
In other words, don't feel like you can't invest in rental properties just because you don't have a huge emergency fund.
What lessons have you learned the hard way?
Don't be shy; we've all made mistakes!

Leave a comment below and share what you've learned, how you feel and your biggest takeaway.
We'd love to hear from you! Everyone who submits will get an extra 7 Property Hotspots Malaysia 2017 Ebook as a way to saying thanks! Our team will be in touch with details. The best comments will be handpicked and given a gift voucher to meet Rachel Lim.