As we all know, the Malaysian property market, particularly Iskandar, is going through a difficult cooling period right now. This is partly due to the oversupply of luxury residential apartments, tougher bank borrowing measures and the introduction of goods and services tax (GST) in June this year.
To make matters worse, the Ringgit has been in freefall for the last half year, to reach historic lows against the US dollar.
I guess everyone knows these facts by now. The question is, how does it affect the residential market?
The first impact I see is on the property developers.  Up until
recently, the high rise property segment has been performing poorly, with many projects moving slowly due to oversupply and low rental.
The timely depreciation of the ringgit has sparked a new wave of interest from foreign investors, in particular Singaporeans. The recent Malaysia Property Show held by Propertyguru saw some 400 visitors and 10 units worth 8.65 million transacted in just 2 days.
What I forsee is luxury project developers gearing up with more attractive packages or marketing aimed at attracting foreign investors in the coming months, such as lower downpayment or even rebates to balance out the state consent fee.
The second impact I see is on local property buyer sentiment. As the ringgit spending power gets weaker overseas, indirectly prices of imported goods are starting to be affected, and locals are getting wary of spending the ringgit they do have. This has led to a drop in interest to purchase property by locals as everyone adopts a 'wait and see' mentality.
This situation doesn't seem like it will get any better until the currency stabilizes in the market.
An interesting side effect I also observed is some malaysians are now keen to buy overseas properties during this period! Perhaps, they perceive these overseas countries to be more stable so they can enjoy steady passive income from rental without worrying about currency suddenly depreciating all the time.
Th
e last impact I see is on the cost of materials and overall inflation. IJM CEO Datuk Soam Heng Choon said in an interview that a weaker ringgit would not affect developers' costs, as long as they did not use imported goods. This is true to a degree, as higher exchange rates do not directly impact developers who source materials only in Malaysia.
Nevertheless, the developers I have talked to have expressed concern over this as one of the factors that will push up the construction cost in the mid to long run, the other being the recent GST hike. Taken together, costs of materials can rise by as much as 15% higher than current costs. Add that to the shrinking demand in a slow market, and we can see over the next few months to years, the prices of new property probably cannot afford to stay at current levels regardless of demand.
So having taken these information into account, what should be the next step for property buyers?
Well, the answer depends on who you are and what you're buying the property for.
For Home Buyers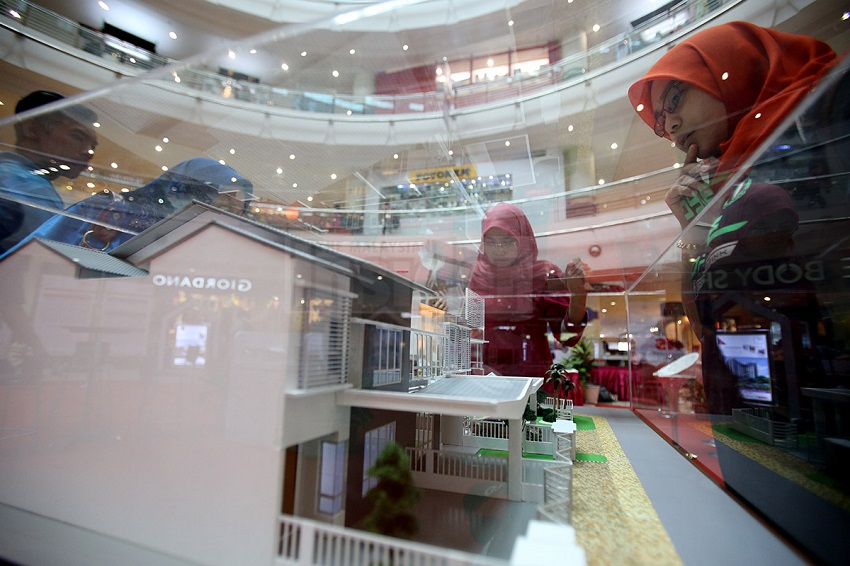 We are definitely at a period where the developer profits are being slashed to razor-thin margins.
Knowing that prices of new properties are unlikely to drop over the next few years, now is a pretty good time for home buyers to look for a bargain. Since there is no pressure to secure good rental for your home, you can consider new projects in matured townships with convenient amenities just around you.
A landed property will be a better choice than a high rise apartment here as the value of your landed property is still going up at a relatively stable rate compared to other residential types, and the main weakness of a landed property (inadequate rental to cover instalment) is not an issue for you.
For Local Investors,
Look first at local properties instead of foreign property investments. Firstly, the fluctuating ringgit value may make it difficult to service the foreign property loan in the short term as it depreciates. Secondly, with the ringgit trading at historic low, it is actually not so good to convert so much ringgit to a foreign currency and risk losing out if the ringgit goes up sharply again.
The only scenario where it makes sense is if you expect ringgit to keep falling for the next year or so. This is unlikely, given that many market analysts are already saying it is currently undervalued based on its economic fundamentals.
When looking for your deals, consider looking for investments with sustainable rental and new infrastructure or amenities being completed in the next few years. Try not to go for high end developments above 1 million at this time as demand is uncertain and you will be competing with foreign investors for the same properties.
Consider searching for deals in more remote areas with less foreigner presence and more locals, e.g. Masai or Pasir Gudang. This allows you a higher chance to find undervalued deals as most foreigners flush with cash usually don't get to know about the opportunities in the area.
For Foreign Investors
Do your research independently to find attractive areas worth investing in. Even at the 1 million range, the projects you often hear about are what everyone else is buying and few are staying.
Look instead into areas less well advertised but with a good mix of amenities nearby, and preferably near a mega-project to be completed in the next few years.
Landed property investments may be more suitable if you have sufficient cashflow and don't mind inadequate rental. Firstly, their capital appreciation is more stable compared to high rise. Secondly, landed properties tend to have high initial valuations that easily go over a million at desirable locations, yet is relatively easy to offload to rich locals or even expats
.
Finally, there are still projects out there where the minimum foreign buyer quota remains at 500,000RM instead of 1 million RM, or where they absorb the foreign state consent fee. Consider seeking them out and comparing the area and packages to find one suitable for you.
Remember to get your mortgage in ringgit instead of your home currency, this acts as a hedge against the ringgit's movements. If the analysts are right and the ringgit is undervalued,  and it rises even 10%, on paper, you just made a 10% gain on your property. Not bad, right?
On a final note, I'll just like to remind everyone, this is a good time to pick up a bargain, but financing remains a concern and rental is still lower than normal. Remember to keep some cash in reserve to deal with unexpected emergencies, and don't over-leverage as you look for your ideal home or investment.
Thank you for reading this, and happy hunting!!
Love,
Rachel Lim
P.S.
Now that you know about the opportunities to gather wealth through property investment in the current market, what's next? Do you want to learn more on how to make more money from buying & selling developers' projects in 2016?
Come learn about 2016 property outlook from Rachel Lim, Queen of Flip Strategy, in person, in our January Blockbuster Workshop  "Unleashing Your Wealth In 2016″ on 16th Jan 2016  & learn from her on how to make your millions NOW when prices are down!
Click here to find more!